Riley Williams & Piatt, LLC will not be out thought or out fought
Indiana Law Firm
Riley Williams & Piatt, LLC was founded as a firm committed to protecting individuals and small businesses that have been wronged by someone or something not following the basic rules of life and causing harm. From individuals injured by prescription drugs to defamed business owners, Riley Williams & Piatt, LCC stands ready to equalize the odds.

Each named lawyer in this firm has tried numerous cases and each one has tried at least one six-week long jury trial. The lawyers of Riley Williams & Piatt, LLC are not afraid to step into the court and try cases against the largest firms in the nation. They have. In fact, in a time when few lawyers are experienced in jury trials, the lawyers of Riley Williams & Piatt, LLC continue to practice the skills that define a trial lawyer.

This fact has contributed to the fact that the lawyers of Riley Williams & Piatt, LLC over their years of practice have recovered or participated in the recovery of over 15 Billion dollars for clients who have been wronged. The willingness of Riley Williams & Piatt, LLC to try cases has led to many of their cases being settled by their opponents.

This dedication to acting as an advocate for their client leads them to treat each client as an individual who has a story to tell, no matter the case. From an individual injured to a business defrauded, the lawyers of Riley Williams & Piatt, LLC are there to make sure the clients story is told and to work tirelessly for a just result.

Riley Williams & Piatt, LLC also assists other lawyers in referral or co-counsel cases. By partnering with Riley Williams & Piatt, LLC lawyers can bring an additional skill set to their clients' story.

Visit the website here.
Related listings
Law Firm Directory

Indiana

Our attorneys have litigated hundreds of FCRA cases across the country. Our experience in this area of the law comes not just from representing consumers, but from years of prior representation of two of the three national consumer reporting agencies...

Law Firm Directory

Indiana

Pavlack Law represents people and businesses in civil litigation. We are dedicated to helping individuals and businesses who have been physically injured, wrongfully discharged or underpaid by an employer, victimized by abusive consumer or insurance ...

Law Firm Directory

Indiana

House Reynolds & Faust LLP We serve our client's needs with a sense of urgency; we are service oriented; and provide high quality work. We hire great people, who are also great attorneys, paralegals and assistants. We train our people so they imp...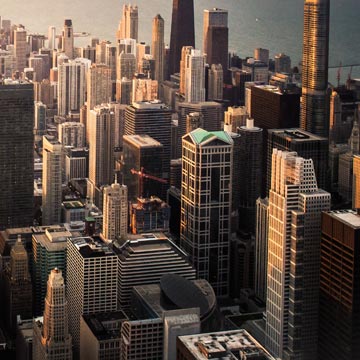 New Rochelle, New York Personal Injury Lawyers
If you or a loved one has been injured in an accident, contact Kommer, Bave & Ollman, LLP, in New Rochelle, New York, immediately. We can answer all your questions and work with you to determine if you have the grounds for a personal injury lawsuit. The attorneys at our firm are determined to resolve even the most difficult of cases. We will work closely with you to determine the best course of action to get your claim or case resolved in the most efficient way possible. We will fight for your right to compensation! No one should have to suffer a financial burden from the result of another person's carelessness. The attorneys at Kommer, Bave & Ollman, LLP will aggressively fight to ensure that justice is served on your behalf.
Business News