The Law Office of Tim Torres - San Antonio Family Lawyer
Texas Law Firm
My online practice is focused on preventing legal problems -- family risk management. An ounce of prevention really is worth a pound of cure. Corporations and wealthy individuals have lawyers. Average families should, too. I want to build relationships with my clients. If you're about to make a major change in your life, your lawyer should be letting you know if there are any legal risks, and what reasonable steps you can take to minimize them.

But when needed, I will go to bat for you in a lawsuit or help you find the right kind of specialist for your legal problem. Hiring a lawyer can be stressful, complicated, and expensive, especially if you've never done it before. Online legal help can be confusing or not specific to your situation. I spent 21 years as a U.S. Air Force officer. The law is my second career, so I know what you're going through and I can help you make sense of it all.

If you are facing divorce, have a dispute over child custody, visitation, child support, parental rights, or division of marital property, if you're accused of abuse or neglect, experiencing domestic abuse, hurt in an accident or accused of wrongdoing in an administrative or civil matter, I want to help. I want to provide you the kind of professional legal service that each one of us deserves. If you or a family member have an auto accident, you should have someone to call from the scene. I can talk you through what you need to know to protect your rights. If you want to represent yourself in a legal matter, I want to make sure you have the right forms and know how to use them effectively. If you think you need a lawyer to represent you, I want you to have someone you can trust to tell you the truth, who is not just trying to close the deal. I want you to be fully informed of the legal and factual issues that affect your case.

I want you to have a lawyer who keeps in touch with you and responds to you without needless delay. The time to establish that relationship is not when the crisis occurs, but when things are going well.

Practice Areas:
Family Law
General Practice
Military-Administrative
Personal Injury

http://www.torresfamilylaw.com


Related listings
Licensed in Texas and Ohio Before beginning his legal studies and career, J. Moises Cedillos earned his Bachelor of Arts degree in Political Science from Texas Southern University, where he graduated First in Class from the School of Public Affairs a...

Whether protecting ideas and inventions or navigating complex IP landscapes, we use our integrity and experience to help our clients efficiently achieve their business objectives. Practice Areas:Commercial and Complex Litigation Intellectual Property...

The Calderon Law Firm, founded by Luisa F. Calderon and serving The Woodlands and Houston areas, is a law firm built on the principles of providing skill and efficient legal representation in the areas of corporate law, commercial litigation, and gen...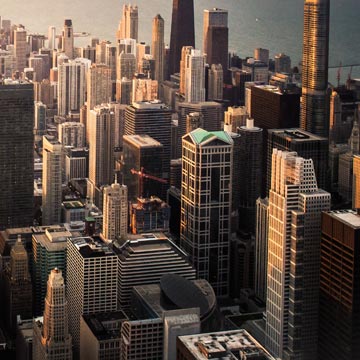 New Rochelle, New York Personal Injury Lawyers
If you or a loved one has been injured in an accident, contact Kommer, Bave & Ollman, LLP, in New Rochelle, New York, immediately. We can answer all your questions and work with you to determine if you have the grounds for a personal injury lawsuit. The attorneys at our firm are determined to resolve even the most difficult of cases. We will work closely with you to determine the best course of action to get your claim or case resolved in the most efficient way possible. We will fight for your right to compensation! No one should have to suffer a financial burden from the result of another person's carelessness. The attorneys at Kommer, Bave & Ollman, LLP will aggressively fight to ensure that justice is served on your behalf.
Business News