Court fight likely in 10-year-old girl's homicide case
Civil Rights
When a 10-year-old Wisconsin girl was charged with homicide this week in the death of an infant, it was a rare — but not unprecedented — case of adult charges being filed against someone so young.

The girl told investigators she panicked after dropping the baby at a home day care and then stomped on his head when he began crying. She sobbed during a court appearance in Chippewa County, where she was led away in handcuffs and a restraint.

The age at which children get moved to adult court varies by state and can be discretionary in some cases.

Wisconsin is an outlier in that state law requires homicide or attempted homicide charges to be initially filed in adult court if the suspect is at least 10 years old, according to Marcy Mistrett, chief executive at the Campaign for Youth Justice.

Wisconsin is among 28 states that allow juveniles to be automatically tried in adult court for certain crimes, including murder. For most states, the age at which that is triggered is 15 or 16 years old — while some states have decided 10 is even too young for a child to be held responsible in the juvenile justice system, Mistrett said.

Moving a case to juvenile court depends on establishing certain factors, such as whether the child would get needed services in the adult system, said Eric Nelson, a defense attorney who practices in Wisconsin.

For example, prosecutors in an attempted murder case involving a 12-year-old schizophrenic girl who stabbed a classmate said she belonged in adult court, where she could be monitored for years for a disease that isn't curable. Defense attorneys unsuccessfully argued against those claims.

Homicide cases involving 10-year-old defendants are extremely rare. From 2007 through 2016, 44 children aged 10 or younger were believed to be responsible for homicides in the U.S., according to data compiled by Northeastern University criminologist James Alan Fox. Only seven of those children were girls.

In 2003, two 12-year-old boys fatally beat and stabbed 13-year-old Craig Sorger after they invited him to play in Washington state. Evan Savoie and Jake Eakin ultimately pleaded guilty in adult court and were sentenced to 20 years and 14 years in prison, respectively.
Related listings
Six countries from the Americas say they are asking the International Criminal Court to investigate Venezuela's government for alleged crimes against humanity. It's the first time that member countries have referred another country to the Netherlands...

Senate Majority Leader Mitch McConnell is telling evangelical activists the Senate will "plow right through" and move to confirm Judge Brett Kavanaugh to the Supreme Court.McConnell told the annual Values Voter conference Friday "in the very near fut...

The California Supreme Court on Thursday made it easier for some immigrant children who are abused or abandoned by a parent to seek a U.S. visa to avoid deportation in a ruling that advocates said would help thousands of children.State judges cannot ...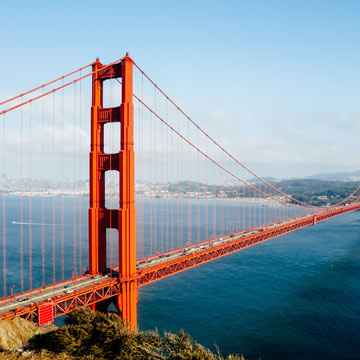 Is Now the Time to Really Call a Special Education Lawyer?
IDEA, FAPE, CHILD FIND and IEPs: The Individuals with Disabilities Education Act (IDEA) guarantees all children with disabilities to a free appropriate public education (FAPE). FAPE starts with a school's responsibility to identify that a child has a disability (Child Find) and create an Individualized Education Program (IEP) to suit the needs of the child. Parents need to be persistent, dedicated and above all else aware of the many services and accommodations that their child is entitled to under the law. As early as this point within your child's special education, many parents will often find themselves in the situation asking, "is now the time to really call a special education lawyer?" Here are a few things to consider when asking yourself that question.