Utah judge suspended for making anti-Trump comments
Civil Rights
A longtime Utah judge has been suspended without pay for six months after making critical comments online and in court about President Donald Trump, including a post bashing his "inability to govern and political incompetence."

Judge Michael Kwan's posts on Facebook and LinkedIn in 2016-2017 violated the judicial code of conduct and diminished "the reputation of our entire judiciary," wrote Utah State Supreme Court Justice John A. Pearce in an opinion posted Wednesday.

Kwan's Facebook account was private but could have been shared by friends, Pearce wrote.

"Judge Kwan's behavior denigrates his reputation as an impartial, independent, dignified, and courteous jurist who takes no advantage of the office in which he serves," Pearce said.

Kwan has been a justice court judge in the Salt Lake City suburb of Taylorsville since 1998. He deals with misdemeanor cases, violations of ordinances and small claims.

He was first appointed by elected city officials to a six-year term and was retained in the position by voters.

Kwan argued the suspension was inappropriate and an unlawful attempt to regulate his constitutionally protected speech, Pearce wrote in the opinion.

Kwan's attorney, Greg Skordas, said the judge is disappointed with the severity of the suspension but accepted that he would get some reprimand.

Like many people after the 2016 election, Kwan felt strongly about the results and said some things "in haste," Skordas said.

He knows judges are held to a higher standard and must be careful, the lawyer said.

"He certainly regrets making those statements and is committed to not doing anything like that again," Skordas said.

It's unknown what Kwan's political affiliation is because he chooses to keep his voter registration private, an option available to any state voter, said Justin Lee, Utah director of elections.

Skordas said he doesn't know Kwan's political party but noted the judge has been reprimanded previously during his career for comments critical of politicians from both major parties.

Pearce referred to those past reprimands while justifying the severity of the suspension.
Related listings
Former South African president Jacob Zuma is in court facing charges of corruption, money laundering and racketeering.Zuma, 77, appeared at the High Court in Pietermaritzburg in eastern KwaZulu-Natal province Monday on charges of receiving bribes whe...

An environmental group is taking its battle against an oil refinery being developed near Theodore Roosevelt National Park to the North Dakota Supreme Court.The National Parks Conservation Association argued in its Wednesday filing that an air quality...

An appeals court on Friday ordered more proceedings in a legal fight involving Kentucky's governor and two of his political rivals over a $4 million payment to a law firm for negotiating a settlement on behalf of the state with the maker of OxyContin...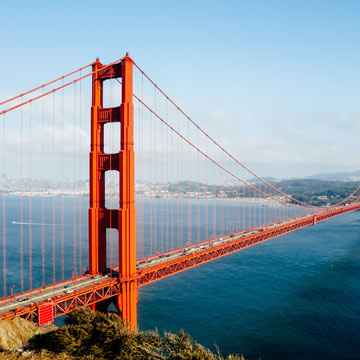 Is Now the Time to Really Call a Special Education Lawyer?
IDEA, FAPE, CHILD FIND and IEPs: The Individuals with Disabilities Education Act (IDEA) guarantees all children with disabilities to a free appropriate public education (FAPE). FAPE starts with a school's responsibility to identify that a child has a disability (Child Find) and create an Individualized Education Program (IEP) to suit the needs of the child. Parents need to be persistent, dedicated and above all else aware of the many services and accommodations that their child is entitled to under the law. As early as this point within your child's special education, many parents will often find themselves in the situation asking, "is now the time to really call a special education lawyer?" Here are a few things to consider when asking yourself that question.