Court boosts rights of students accused of sexual misconduct
Legal Business News
Students accused of sexual misconduct at public universities have the right to cross-examine accusers at disciplinary hearings, a federal appeals court said Friday in a sweeping decision that will extend to public schools in four states.

The University of Michigan violated the rights of a male student by refusing to allow him or a representative to question witnesses in an alleged incident of sexual misconduct at a "Risky Business"-themed fraternity party, the court said.

A university investigator found insufficient evidence that a student had committed misconduct. But that conclusion was overturned by a campus appeals panel after two closed sessions.

The student, identified in court papers as John Doe, agreed to leave the school in 2016 instead of face expulsion, just 13.5 credits shy of getting a bachelor's degree in business. His attorney said he was made a "scapegoat" by the university to show that it was aggressively responding to complaints.

"If a public university has to choose between competing narratives to resolve a case, the university must give the accused student or his agent an opportunity to cross-examine the accuser and adverse witnesses in the presence of a neutral fact-finder," said Judge Amul Thapar, writing for a three-judge panel at the 6th U.S. Circuit Court of Appeals.

The court overturned a decision by U.S. District Judge David Lawson. The ruling is binding in Michigan, Ohio, Tennessee and Kentucky, the four states covered by the 6th Circuit.

"Providing Doe a hearing with the opportunity for cross-examination would have cost the university very little," Thapar wrote. "As it turns out, the university already provides for a hearing with cross-examination in all misconduct cases other than those involving sexual assault."

University spokesman Rick Fitzgerald said the decision was being reviewed.

"This is a very huge victory for the constitutional rights of students," Doe's attorney, Deborah Gordon, said. "Sexual-misconduct proceedings have to be a search for the truth. The University of Michigan, by hiding the ball from both sides, has really done a huge disservice to the entire issue of sexual misconduct on campus. The stakes are so high."

It's unclear what will happen next. But Gordon said her client, who had a 3.94 grade-point average, wants his college degree.
Related listings
Legal Business News

08/30/2018

The question of whether Washington voters will have their say on a measure designed to make it easier to prosecute police for negligent shootings might not be over after all.One day after ruling that Initiative 940 should appear on the November ballo...

Legal Business News

08/19/2018

The Alabama Supreme Court on Friday refused to transfer a defamation lawsuit against former U.S. Senate candidate Roy Moore by a woman who says Moore molested her decades ago.The court denied Moore's request to have the case heard in Etowah County in...

Legal Business News

07/17/2018

Rebel Wilson has applied to Australia's highest court to increase the comic actress's payout from a defamation case against a magazine publisher.The 38-year-old, best known for parts in the "Pitch Perfect" and "Bridesmaids" movies, was awarded in Sep...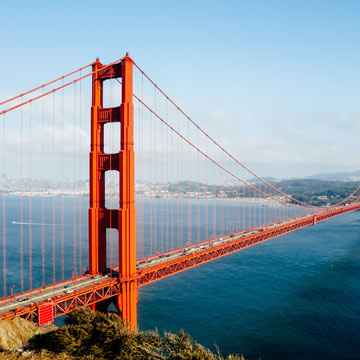 Is Now the Time to Really Call a Special Education Lawyer?
IDEA, FAPE, CHILD FIND and IEPs: The Individuals with Disabilities Education Act (IDEA) guarantees all children with disabilities to a free appropriate public education (FAPE). FAPE starts with a school's responsibility to identify that a child has a disability (Child Find) and create an Individualized Education Program (IEP) to suit the needs of the child. Parents need to be persistent, dedicated and above all else aware of the many services and accommodations that their child is entitled to under the law. As early as this point within your child's special education, many parents will often find themselves in the situation asking, "is now the time to really call a special education lawyer?" Here are a few things to consider when asking yourself that question.