Court upholds Phoenix law over same-sex wedding invitations
Legal Business News
An Arizona appeals court on Thursday upheld a Phoenix anti-discrimination law that makes it illegal for businesses to refuse service to same-sex couples because of religion.

The ruling comes days after the U.S. Supreme Court sided with a Colorado baker who refused to make a wedding cake for a same-sex couple. The high court found Monday that a Colorado civil rights commission showed anti-religious bias when it ruled against Jack Phillips for refusing to make the cake at his Masterpiece Cakeshop.

The decision, however, did not address the larger issue of whether a business can invoke religious objections to refuse service to gay and lesbian people.

In the Arizona case, the state Court of Appeals sided with the city in a lawsuit first brought in 2016 by a wedding invitation business, saying the ordinance is constitutional and does not violate freedom of religion or speech.

"We have previously found that eliminating discrimination constitutes a compelling interest," Judge Lawrence Winthrop wrote, adding that "antidiscrimination ordinances are not aimed at the suppression of speech, but at the elimination of discriminatory conduct."

The court said if Joanna Duka and Breanna Koski, owners of Brush & Nib Studio, "want to operate their for-profit business as a public accommodation, they cannot discriminate against potential patrons based on sexual orientation."

Attorney Jonathan Scruggs of Alliance Defending Freedom, who represented the women, said they intend to appeal the decision to the Arizona Supreme Court.
Related listings
Legal Business News

07/17/2018

Rebel Wilson has applied to Australia's highest court to increase the comic actress's payout from a defamation case against a magazine publisher.The 38-year-old, best known for parts in the "Pitch Perfect" and "Bridesmaids" movies, was awarded in Sep...

Legal Business News

07/06/2018

The Wisconsin Supreme Court is set to rule on whether Marquette University was correct to fire a conservative professor who wrote a blog post criticizing a student instructor he believed shut down discussion against gay marriage.John McAdams sued the...

Legal Business News

06/24/2018

The Supreme Court says police generally need a search warrant if they want to track criminal suspects' movements by collecting information about where they've used their cellphones. The justices' 5-4 decision Friday is a victory for...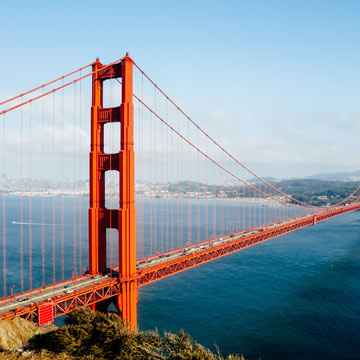 Is Now the Time to Really Call a Special Education Lawyer?
IDEA, FAPE, CHILD FIND and IEPs: The Individuals with Disabilities Education Act (IDEA) guarantees all children with disabilities to a free appropriate public education (FAPE). FAPE starts with a school's responsibility to identify that a child has a disability (Child Find) and create an Individualized Education Program (IEP) to suit the needs of the child. Parents need to be persistent, dedicated and above all else aware of the many services and accommodations that their child is entitled to under the law. As early as this point within your child's special education, many parents will often find themselves in the situation asking, "is now the time to really call a special education lawyer?" Here are a few things to consider when asking yourself that question.