DC-area sniper shootings case to have Supreme Court hearing
Legal Business News
The Supreme Court on Monday agreed to consider Virginia's plea to reinstate the life-without-parole sentence of a man who as a teenager participated in sniper shootings that terrorized the Washington, D.C., region in 2002.

The justices said they will take up the state's appeal in the case of Lee Boyd Malvo, who was 17 when he and John Allen Muhammad fatally shot 10 people in Maryland, Virginia and Washington. Malvo was sentenced to life-without-parole terms in Virginia and in Maryland. Muhammad, who was 41 at the time of the shootings, was sentenced to death and was executed in 2009.

Malvo was sentenced to four life terms for crimes he committed in Virginia. But the U.S. Court of Appeals for the 4th Circuit ruled last year that while Malvo's life-without-parole sentences were legal when they were imposed, Supreme Court decisions that followed altered sentencing requirements for juvenile offenders.

The appeals court judges said a resentencing would determine whether Malvo qualifies as "one of the rare juvenile offenders" who can be sentenced to life without the possibility of parole because his "crimes reflect permanent incorrigibility." They said if his crimes instead "reflect the transient immaturity of youth," he is entitled to a sentence short of life without parole.

The Supreme Court will review that decision. As is typical, the justices did not make any comment in agreeing to hear the case, which will be argued in the fall.

Regardless of what the Supreme Court decides, it is unlikely that Malvo would get out of prison anytime soon. He isn't currently getting a new sentencing hearing in Maryland, where he struck a plea deal and was sentenced to six life-without-parole prison terms for shootings that took place in that state.

A judge previously ruled that Malvo would not get new sentencing hearings in Maryland. Malvo, who has been serving his sentences at Red Onion State Prison in Pound, Virginia, has appealed.
Related listings
Legal Business News

02/26/2019

The Arizona Supreme Court on Monday upheld a car rental tax surcharge that's imposed in Maricopa County to pay for building a professional football stadium and other sports and recreational facilities, marking the second time an appeals court h...

Legal Business News

02/13/2019

A former West Virginia Supreme Court justice who had a $32,000 blue suede couch in his office and was at the center of an impeachment scandal is due in federal court for sentencing for using his job for his own benefit.Allen Loughry is scheduled to b...

Legal Business News

02/07/2019

The Arizona Supreme Court will consider if judges can allow evidence on whether defendants have brain damage making it more than likely a crime was committed impulsively rather than with premeditation.The court agreed Tuesday to consider the appeal o...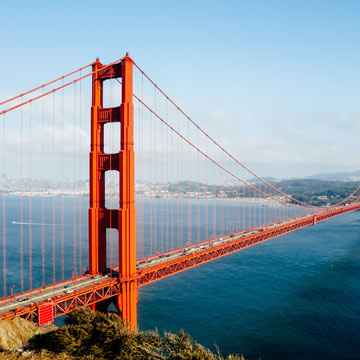 Is Now the Time to Really Call a Special Education Lawyer?
IDEA, FAPE, CHILD FIND and IEPs: The Individuals with Disabilities Education Act (IDEA) guarantees all children with disabilities to a free appropriate public education (FAPE). FAPE starts with a school's responsibility to identify that a child has a disability (Child Find) and create an Individualized Education Program (IEP) to suit the needs of the child. Parents need to be persistent, dedicated and above all else aware of the many services and accommodations that their child is entitled to under the law. As early as this point within your child's special education, many parents will often find themselves in the situation asking, "is now the time to really call a special education lawyer?" Here are a few things to consider when asking yourself that question.