No-cost birth control, now the norm, faces court challenges
Legal Business News
Millions of American women are receiving birth control at no cost to them through workplace health plans, the result of the Obama-era Affordable Care Act, which expanded access to contraception.

The Trump administration sought to allow more employers to opt out because of religious or moral objections. But its plans were put on hold by two federal judges, one in Pennsylvania and the other in California, in cases that could eventually reach the Supreme Court.

The judges blocked the Trump policy from going into effect while legal challenges from state attorneys general continue.

Here's a look at some of the issues behind the confrontation over birth control, politics and religious beliefs:

Well into the 1990s many states did not require health insurance plans to cover birth control for women.

"Plans were covering Viagra, and they weren't covering birth control," said Alina Salganicoff, director of women's health policy with the nonpartisan Kaiser Family Foundation.

By the time President Barack Obama's health law passed in 2010, employers and insurers largely began covering birth control as an important part of health care for women.

The ACA took that a couple of steps further. It required most insurance plans to cover a broad range of preventive services, including vaccinations and cancer screenings, but also women's health services. And it also required such preventive services to be offered at no charge.

Employers and insurers were required to cover at least one of each class of birth control approved by the Food and Drug Administration. That included costly long-acting contraceptives, generally more effective than birth control pills.

It's estimated that 55 million to more than 62 million women now receive birth control at no cost, with only a small share paying for contraception.

"The irony I find about this battle is that in the period of time this policy has been in effect, teen pregnancies have gone way down and the number of abortions has gone way down," said Kathleen Sebelius, Health and Human Services secretary under Obama.

While those rates were already going down before the health law, the trend does continue.
Related listings
Legal Business News

01/07/2019

North Carolina's highest court is holding a "legal party" to observe the anniversary of its first meeting 200 years ago this month.The state Supreme Court scheduled a special session Monday in its downtown Raleigh courtroom to celebrate the court's b...

Legal Business News

01/01/2019

Supreme Court Chief Justice John Roberts is using his annual report on the federal judiciary to highlight the steps the branch has taken to combat inappropriate conduct in the workplace.In December 2017, Roberts asked that a working group be put toge...

Legal Business News

12/20/2018

A federal appeals court agreed Thursday to take up a case accusing Donald Trump of profiting off the presidency in violation of the U.S. Constitution, giving the president's legal team its first major victory in the case. The order issued by the U.S....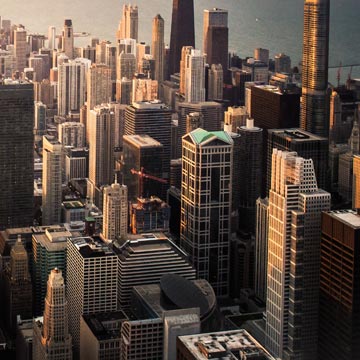 New Rochelle, New York Personal Injury Lawyers
If you or a loved one has been injured in an accident, contact Kommer, Bave & Ollman, LLP, in New Rochelle, New York, immediately. We can answer all your questions and work with you to determine if you have the grounds for a personal injury lawsuit. The attorneys at our firm are determined to resolve even the most difficult of cases. We will work closely with you to determine the best course of action to get your claim or case resolved in the most efficient way possible. We will fight for your right to compensation! No one should have to suffer a financial burden from the result of another person's carelessness. The attorneys at Kommer, Bave & Ollman, LLP will aggressively fight to ensure that justice is served on your behalf.