Court says convicted serial rapist should be released
U.S. Court News
A convicted serial rapist should be allowed to be released into the community under supervision, the Minnesota state Court of Appeals ruled Monday, saying the state did not prove by clear and convincing evidence that Thomas Duvall should remain in treatment.

Department of Human Services Commissioner Emily Piper said Monday that she will appeal the provisional discharge of Duvall, in a case that once set off a political firestorm as lawmakers were considering changes to the state's treatment program for sex offenders.

"I have grave concerns about this decision," Piper said in a statement. "Three experts have previously testified that Thomas Duvall is not ready for life in the community and that he presents far too great a risk to public safety. I share that view and will exhaust every possible avenue of appeal."

Duvall, 62, has spent the last 30 years locked up for the violent rapes of teenage girls in the 1970s and 1980s. In 1987, he bound a Brooklyn Park girl with an electrical cord and raped her repeatedly over several hours while hitting her with a hammer. He was civilly committed as a psychopathic personality in 1991 and sent to the Minnesota Sex Offender Program.

Duvall has been in treatment since 2001 and was diagnosed as a sexual sadist. He has been in the final stages of the program since 2010, living outside the security perimeter at the facility in St. Peter, going on regular supervised community outings, volunteering at a thrift store, attending community support groups and preparing for transition into the community.
Related listings
U.S. Court News

07/15/2018

A proposal for a high-voltage power line carrying wind energy across the Midwest received a jolt of new life Tuesday as the Missouri Supreme Court ruled that state regulators had wrongly rejected it.The ruling is a major victory in the quest by Clean...

U.S. Court News

07/02/2018

Online review site Yelp.com cannot be ordered to remove posts against a San Francisco law firm that a judge determined were defamatory, a divided California Supreme Court ruled Monday in a closely watched case that internet companies warned could be ...

U.S. Court News

07/02/2018

It can start with a couple of traffic tickets. Unable to pay the tickets right away, a driver becomes saddled with late fees, fines and court costs. Soon, the driver may be taken off the road indefinitely.More than 40 states allow the suspension of d...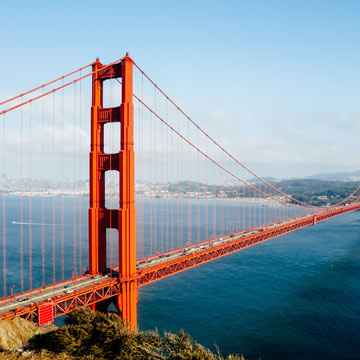 Is Now the Time to Really Call a Special Education Lawyer?
IDEA, FAPE, CHILD FIND and IEPs: The Individuals with Disabilities Education Act (IDEA) guarantees all children with disabilities to a free appropriate public education (FAPE). FAPE starts with a school's responsibility to identify that a child has a disability (Child Find) and create an Individualized Education Program (IEP) to suit the needs of the child. Parents need to be persistent, dedicated and above all else aware of the many services and accommodations that their child is entitled to under the law. As early as this point within your child's special education, many parents will often find themselves in the situation asking, "is now the time to really call a special education lawyer?" Here are a few things to consider when asking yourself that question.