Yankton lawyer Jason Ravnsborg wins GOP attorney general nod
U.S. Court News
South Dakota Republicans on Saturday chose Yankton lawyer Jason Ravnsborg to run against Democratic former U.S. Attorney Randy Seiler in the race for state attorney general.

GOP delegates voted to nominate Ravnsborg at their state party convention, where the attorney general contest was the main show for attendees. Democrats nominated Seiler as their candidate at a party gathering last week.

Ravnsborg won out over state Sen. Lance Russell in a second round of voting after Lawrence County State's Attorney John Fitzgerald was dropped from consideration following his third-place showing in the initial ballot.

"We've been working hard," Ravnsborg said after he won. "I've been to every county in our state at least twice."

Ravnsborg has proposed expanding programs that allow lower-level prisoners to work while serving their sentences and establishing a meth-specific prison and mental health facility in the western part of the state. He said he has leadership and management experience and touted his support among county sheriffs to delegates.

Ravnsborg, 42, of Yankton, is a lieutenant colonel in the U.S. Army Reserve. He's looking to succeed outgoing Attorney General Marty Jackley as the state's chief lawyer and law enforcement officer.

The high-profile office has served as a frequent springboard for gubernatorial hopefuls and takes on the state's top legal cases, such as South Dakota's recent successful push to get the U.S. Supreme Court to allow states to make online shoppers pay sales tax.

Russell, a former state's attorney and current chairman of the Senate Judiciary Committee, had said he wanted to be attorney general to address rising crime and improve government transparency. Fitzgerald has been the Lawrence County state's attorney since 1995 and campaigned on his experience.


Related listings
U.S. Court News

06/15/2018

The Supreme Court on Thursday struck down a Minnesota law that barred voters in the state from wearing a wide range of political hats, T-shirts and pins to the polls.Minnesota had defended its law as a reasonable restriction that keeps order at polli...

U.S. Court News

06/06/2018

Lawyers representing nearly 200 Democrats in Congress plan to argue in federal court Thursday that President Donald Trump is violating the Constitution by accepting foreign state favors without first seeking congressional approval.The case argues tha...

U.S. Court News

05/18/2018

The California Supreme Court will decide whether Facebook and other social media companies must turn over user content to criminal defendants.The justices are expected to rule Thursday in a case that has pitted some of Silicon Valley's biggest compan...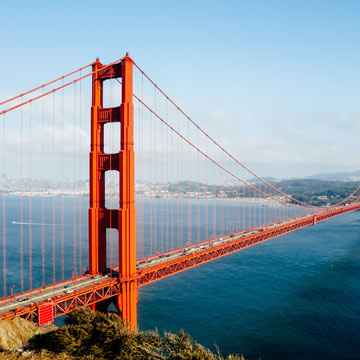 Is Now the Time to Really Call a Special Education Lawyer?
IDEA, FAPE, CHILD FIND and IEPs: The Individuals with Disabilities Education Act (IDEA) guarantees all children with disabilities to a free appropriate public education (FAPE). FAPE starts with a school's responsibility to identify that a child has a disability (Child Find) and create an Individualized Education Program (IEP) to suit the needs of the child. Parents need to be persistent, dedicated and above all else aware of the many services and accommodations that their child is entitled to under the law. As early as this point within your child's special education, many parents will often find themselves in the situation asking, "is now the time to really call a special education lawyer?" Here are a few things to consider when asking yourself that question.