Indian court orders Briton held during copter bribery probe
Bankruptcy Law
An Indian court on Wednesday ruled that officials may hold a British man while they investigate him for alleged bribery in a canceled $670 million helicopter deal between India and an Italian defense company.

Judge Arvind Kumar allowed Briton Christian James Michel to meet briefly with his attorney, who sought unsuccessfully to have him released on bail while the charges are investigated. Michel was extradited to India from Dubai on Tuesday to face charges of channeling bribes to Indian contacts.

Michel was detained in Dubai last year after India asked the United Arab Emirates for his extradition.

Indian investigators said in court documents that Michel transferred the money from a British subsidiary of Finmeccanica, which has since been renamed Leonardo S.p.A.

In 2014, India received three of 12 AW101 helicopters it had ordered to fly senior officials but then halted the deal after the bribery allegations surfaced.

The Central Bureau of Investigation said Michel was a frequent visitor to India when the deal was being negotiated and "was operating as a middleman for defense procurements through a wide network of sources cultivated in the Indian Air Force and Ministry of Defense at different levels, including retired and serving officials."

Indian investigators want Michel to reveal the names of Indian politicians involved in the alleged scheme. The opposition Congress party was ruling the country at the time.

With national elections due in March-April, Prime Minister Narendra Modi's Hindu nationalist party is expected to try to embarrass the Congress party, its main rival, if Michel names some of its leaders as beneficiaries in the helicopter deal.

India is upgrading its military and has become the world's biggest arms and defense equipment buyer in recent years. Arms deals have often been marred by allegations that foreign companies paid huge kickbacks to Indian officials.
Related listings
Bankruptcy Law

10/02/2018

The Supreme Court on Monday refused to hear an appeal from a California billionaire who doesn't want to open a road on his property so that the public can access a beach.The justices said that they will not take up Vinod Khosla's appeal of a Californ...

Bankruptcy Law

02/08/2018

U.S. officials don't have to provide details about proposed shipments of extremely radioactive spent commercial nuclear fuel to the country's top government nuclear research laboratory in Idaho, a federal court has ruled.The ruling was a major setbac...

Bankruptcy Law

09/22/2017

Toys R Us, the pioneering big box toy retailer, has announced it has filed for Chapter 11 bankruptcy protection while continuing with normal business operations.A statement by the Wayne, New Jersey-based company late Monday says it voluntarily is see...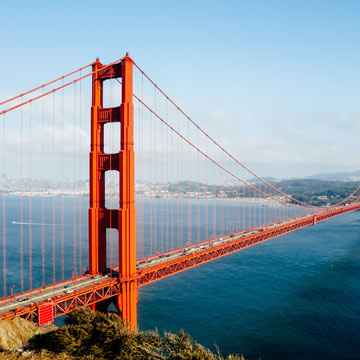 Is Now the Time to Really Call a Special Education Lawyer?
IDEA, FAPE, CHILD FIND and IEPs: The Individuals with Disabilities Education Act (IDEA) guarantees all children with disabilities to a free appropriate public education (FAPE). FAPE starts with a school's responsibility to identify that a child has a disability (Child Find) and create an Individualized Education Program (IEP) to suit the needs of the child. Parents need to be persistent, dedicated and above all else aware of the many services and accommodations that their child is entitled to under the law. As early as this point within your child's special education, many parents will often find themselves in the situation asking, "is now the time to really call a special education lawyer?" Here are a few things to consider when asking yourself that question.
Business News