Cancer the latest health woe for resilient Justice Ginsburg
Business Law
Justice Ruth Bader Ginsburg is resting in a New York hospital following surgery to remove two malignant growths in her left lung, the third time the Supreme Court's oldest justice has been treated for cancer and her second stay in a hospital in two months.

Worries over Ginsburg's health have been a constant of sorts for nearly 10 years, and for liberals, particularly in the last two. Ginsburg, the leader of the court's liberal wing and known to her fans as the Notorious RBG, has achieved an iconic status rare for Supreme Court justices.

If she did step down, President Donald Trump would have another opportunity to move a conservative court even more to the right. "Wishing Supreme Court Justice Ruth Bader Ginsburg a full and speedy recovery!" Trump tweeted after the court's announcement Friday.

But Ginsburg has always bounced back before, flaunting her physical and mental fitness. After past health scares, she has resumed the exercise routine popularized in a book written by her personal trainer and captured in a Stephen Colbert video. Weeks after cracking three ribs in a fall at the Supreme Court in November, the 85-year-old Ginsburg was asking questions at high court arguments, speaking at a naturalization ceremony for new citizens and being interviewed at screenings of the new movie about her, "On the Basis of Sex."

Ginsburg will remain in the hospital for a few days, the court said. She has never missed arguments in more than 25 years as a justice. The court next meets on Jan. 7.

While it's hard to refer to good luck and cancer diagnoses in the same breath, this is the second time for Ginsburg that cancerous growths have been detected at an apparently early stage through unrelated medical tests.

The nodules on her lung were found during X-rays and other tests Ginsburg had after she fractured ribs in a fall in her Supreme Court office on Nov. 7, the court said. In 2009, routine follow-up screening after Ginsburg's colorectal cancer 10 years earlier detected a lesion on her pancreas. Doctors operated and removed the growth they'd previously spotted, plus a smaller one they hadn't seen before. The larger growth was benign, while the smaller one was malignant.
Related listings
The U.S. Supreme Court will hear arguments Tuesday in the case of an inmate sentenced to death for killing an Alabama police officer in 1985 but who lawyers say can no longer remember the murder because of stroke-induced dementia.Justices will decide...

Republican Gov. Kim Reynolds on Wednesday promoted a female district judge to the Supreme Court in Iowa, the only state where all of its current justices are men.Susan Christensen will be the first woman on Iowa's high court in roughly eight years. T...

An Oregon state employee and a labor union have reached a settlement over her lawsuit seeking payback of obligatory union fees, marking the first refund of forced fees since the U.S. Supreme Court ruled in late June that government workers can't be r...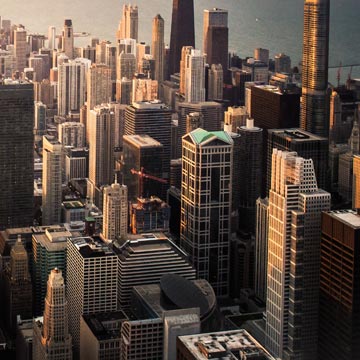 New Rochelle, New York Personal Injury Lawyers
If you or a loved one has been injured in an accident, contact Kommer, Bave & Ollman, LLP, in New Rochelle, New York, immediately. We can answer all your questions and work with you to determine if you have the grounds for a personal injury lawsuit. The attorneys at our firm are determined to resolve even the most difficult of cases. We will work closely with you to determine the best course of action to get your claim or case resolved in the most efficient way possible. We will fight for your right to compensation! No one should have to suffer a financial burden from the result of another person's carelessness. The attorneys at Kommer, Bave & Ollman, LLP will aggressively fight to ensure that justice is served on your behalf.
Business News