Women taking their right to go topless to state's high court
Class Action
In a case that pits freedom of expression and equality against public decency, three women are challenging a New Hampshire city ordinance prohibiting public nudity and taking it to the state's highest court.

Heidi Lilley, Kia Sinclair and Ginger Pierro were ticketed in 2016 in Laconia after they went topless at Weirs Beach over Memorial Day weekend. Pierro was doing yoga, while the other two were sunbathing.

Some beachgoers complained and a police officer asked them to cover up. When they refused, they were arrested. A legal motion to dismiss a case against the women was denied so they have appealed it to the New Hampshire Supreme Court, which is expected to hear the case Feb. 1. The women want to the court to dismiss their conviction by invalidating the city's ordinance.

The three women argue there's no state law forbidding female toplessness and that the ordinance is discriminatory since men are allowed to go shirtless. They also contend their constitutional rights to freedom of expression were violated.

"The law in the state of New Hampshire is that it is legal for a woman to go topless so we're trying to get the town of Laconia to recognize and to stay with the state," Lilley said. "The town ordinance, in our opinion, is not constitutional. We're hoping the Supreme Court will see that."

The women are part of the Free the Nipple movement, a global campaign that argues it should be acceptable for women to bare their nipples in public, since men can. Supporters of the campaign also are taking their causes to courts with mixed success.

A U.S. District Court judge ruled in October that a public indecency ordinance in Missouri didn't violate the state constitution by allowing men, but not women, to show their nipples. But in February, a U.S. District Court judge blocked the city of Fort Collins, Colorado, from enforcing a law against women going topless, arguing it was based on gender discrimination. The city is appealing.''


Related listings
Several leading community groups filed a class-action lawsuit against the city of Chicago Wednesday in a bid to bypass or even scuttle a draft agreement between the city and the U.S. Department of Justice that seeks to reform the nation's second larg...

The Supreme Court won't hear an appeal from Google over a class action lawsuit filed by advertisers who claim the internet company displayed their ads on "low quality" web sites. The justices on Monday let stand a lower court ruling that said ...

A state appeals court approved class action status on Monday for thousands of motorists fined for speeding in a southwest Ohio village with citations issued from automatic camera enforcement. The 12th district appeals court ruling comes as New Miami'...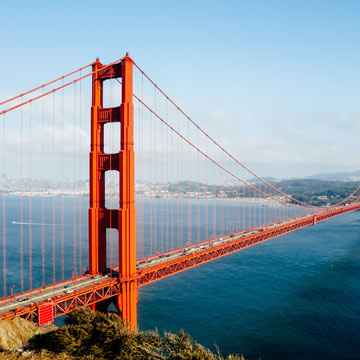 Is Now the Time to Really Call a Special Education Lawyer?
IDEA, FAPE, CHILD FIND and IEPs: The Individuals with Disabilities Education Act (IDEA) guarantees all children with disabilities to a free appropriate public education (FAPE). FAPE starts with a school's responsibility to identify that a child has a disability (Child Find) and create an Individualized Education Program (IEP) to suit the needs of the child. Parents need to be persistent, dedicated and above all else aware of the many services and accommodations that their child is entitled to under the law. As early as this point within your child's special education, many parents will often find themselves in the situation asking, "is now the time to really call a special education lawyer?" Here are a few things to consider when asking yourself that question.
Business News