UN court lays down Costa Rica, Nicaragua maritime borders
Consumer Rights
The International Court of Justice laid down definitive maritime boundaries Friday between Costa Rica and Nicaragua in the Caribbean Sea and Pacific Ocean and a small land boundary in a remote, disputed wetland.

As part of the complex ruling, the United Nations' highest judicial organ ruled that a Nicaraguan military base on part of the disputed coastline close to the mouth of the San Juan River is on Costa Rican territory and must be removed.

Ruling in two cases filed by Costa Rica, the 16-judge U.N. panel took into account the two countries' coastlines and some islands in drawing what it called "equitable" maritime borders that carved up the continental shelf underneath the Caribbean and Pacific.

Such rulings can affect issues including fishing rights and exploration for resources like oil.

Earlier, the court ordered Nicaragua to compensate Costa Rica for damage Nicaragua caused with unlawful construction work near the mouth of the San Juan River, the court's first foray into assessing costs for environmental damage.

The order by the United Nations' principal judicial organ followed a December 2015 ruling that Nicaragua violated Costa Rica's sovereignty by establishing a military camp and digging channels near the river, part of a long-running border dispute in the remote region on the shores of the Caribbean Sea.

In total, Nicaragua was ordered to pay just over $378,890 for environmental damage and other costs incurred by Costa Rica— a small fraction of the $6.7 million sought by San Jose.
Related listings
Consumer Rights

02/01/2018

A court error publicly revealed the name of a man identified as a person of interest in the deadliest mass shooting in modern U.S. history.Clark County District Court Judge Elissa Cadish acknowledged that a member of her court staff failed to black o...

Consumer Rights

01/01/2018

A New Jersey doctor accused of having his wife killed to protect an illegal prescription drug ring he was running with an outlaw biker gang has been moved to a different jail nearly 100 miles away due to an alleged plot by a co-defendant to kill him....

Consumer Rights

09/04/2017

The mayor of a southern Indiana city is defending a rental inspection ordinance that's resulted in thousands of dollars in fines against property owners and is the subject of a lawsuit.Charlestown Mayor Bob Hall testified during Friday's ...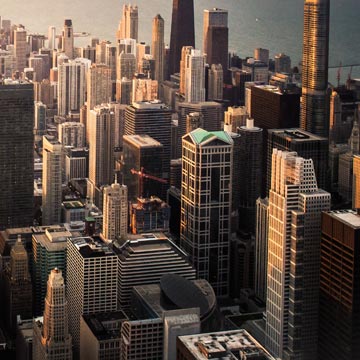 New Rochelle, New York Personal Injury Lawyers
If you or a loved one has been injured in an accident, contact Kommer, Bave & Ollman, LLP, in New Rochelle, New York, immediately. We can answer all your questions and work with you to determine if you have the grounds for a personal injury lawsuit. The attorneys at our firm are determined to resolve even the most difficult of cases. We will work closely with you to determine the best course of action to get your claim or case resolved in the most efficient way possible. We will fight for your right to compensation! No one should have to suffer a financial burden from the result of another person's carelessness. The attorneys at Kommer, Bave & Ollman, LLP will aggressively fight to ensure that justice is served on your behalf.