Court rules that Kushner firm must disclose partners' names
Corporate Law
A federal judge ruled Friday that the family company once run by Jared Kushner isn't allowed to keep secret the identity of its business partners in several Maryland properties.

A U.S. district judge in the state rejected the argument that the privacy rights of the Kushner Cos. partners outweigh the public interest in obtaining judicial records in a lawsuit before the court. The decision means the company tied to President Donald Trump's son-in-law might be forced to provide a rare glimpse into how it finances its real estate ventures.

The ruling backed the argument by The Associated Press and other news organizations that the media has a "presumptive right" to see such court documents and the Kushner Cos. had not raised a "compelling government interest" needed by law to block access.

U.S. District Court Judge James K. Bredar ruled that Westminster Management, a Kushner Cos. subsidiary, must file an unsealed document with the identity of its partners by Feb. 9.

The ruling stems from a lawsuit filed by tenants last year alleging Westminster charges excessive and illegal rent for apartments in the state. The lawsuit seeks class-action status for tenants in 17 apartment complexes owned by the company.

Westminster has said it has broken no laws and denies the charges.

In addition to its privacy argument, the Kushner subsidiary had said media reports of the Maryland dispute were "politically motivated" and marked by "unfair sensationalism." Disclosure of its partners' names would trigger even more coverage and hurt its chances of getting an impartial decision in the case, it had said.

In Friday's ruling, the judge said these are not "frivolous concerns," but the public's right to know is more important.


Related listings
Just five months after an adverse ruling from the U.S. Supreme Court had her in tears, Donna Murr was celebrating Monday after Gov. Scott Walker signed into law a bill that gives Wisconsin property owners more rights.The Murr family fought for more t...

The Supreme Court won't hear an appeal from former Qwest Communications International Inc. CEO Joseph Nacchio seeking an $18 million tax refund on money he gained from illegal stock sales.The justices on Monday left in place a lower court ruling that...

Just because a man previously convicted of methamphetamine-related crimes didn't know it was now illegal for him to buy over-the-counter allergy medicine given his criminal history doesn't mean his rights were violated, a divided North Carolina Supre...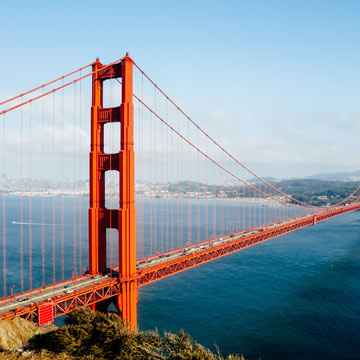 Is Now the Time to Really Call a Special Education Lawyer?
IDEA, FAPE, CHILD FIND and IEPs: The Individuals with Disabilities Education Act (IDEA) guarantees all children with disabilities to a free appropriate public education (FAPE). FAPE starts with a school's responsibility to identify that a child has a disability (Child Find) and create an Individualized Education Program (IEP) to suit the needs of the child. Parents need to be persistent, dedicated and above all else aware of the many services and accommodations that their child is entitled to under the law. As early as this point within your child's special education, many parents will often find themselves in the situation asking, "is now the time to really call a special education lawyer?" Here are a few things to consider when asking yourself that question.
Business News