Supreme Court returns to gun rights for 1st time in 9 years'
Court Watch
The Supreme Court said Tuesday it will take up its first gun rights case in nine years, a challenge to New York City's prohibition on carrying a licensed, locked and unloaded handgun outside the city limits.

The court's decision to hear the appeal filed by three New York residents and New York's National Rifle Association affiliate could signal a revived interest in gun rights by a more conservative court. The case won't be argued until October.

The challengers are represented by prominent lawyer Paul Clement, who has been urging the justices to elaborate on the extent of constitutional gun rights the Supreme Court declared in decisions in 2008 and 2010. The court had previously rejected several appeals.

The court may be more willing to take on a gun rights case now that Justice Anthony Kennedy has retired and been replaced by Justice Brett Kavanaugh, who was President Donald Trump's second high-court nominee to be confirmed.

Clement says the case "is a perfect vehicle to reaffirm that those decisions and the constitutional text have consequences."

Joining in support of gun rights, 17 states said the court should break its years-long silence and use the case to define the scope of gun rights under the Constitution and the level of scrutiny, or skepticism, judges should apply to gun laws.

New York's ordinance allows people licensed to have handguns to carry them outside the home to gun ranges in the city. The guns must be locked and unloaded.

The city residents who filed suit want to practice shooting at target ranges outside the city or take their guns to second homes elsewhere in New York state. Lower courts had rejected the challenge.
Related listings
Aasia Bibi, a Pakistani Christian acquitted of blasphemy, still lives the life of a prisoner, nearly three months after her release from death row, awaiting a final ruling on her fate.She spends her days in seclusion for fear of being targeted by ang...

Russian bobsledder Alexander Zubkov won a Moscow court ruling on Friday that could make it harder for the International Olympic Committee to recover his gold medals.The Russian flagbearer at the 2014 Sochi Olympics was stripped of his two gold medals...

The Republican in the nation's last undecided congressional race asked a North Carolina court Thursday to require that he be declared the winner because the now-defunct state elections board didn't act.A lawsuit by GOP candidate Mark Harris claims th...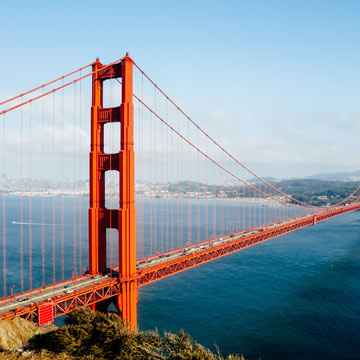 Is Now the Time to Really Call a Special Education Lawyer?
IDEA, FAPE, CHILD FIND and IEPs: The Individuals with Disabilities Education Act (IDEA) guarantees all children with disabilities to a free appropriate public education (FAPE). FAPE starts with a school's responsibility to identify that a child has a disability (Child Find) and create an Individualized Education Program (IEP) to suit the needs of the child. Parents need to be persistent, dedicated and above all else aware of the many services and accommodations that their child is entitled to under the law. As early as this point within your child's special education, many parents will often find themselves in the situation asking, "is now the time to really call a special education lawyer?" Here are a few things to consider when asking yourself that question.
Business News