After Mueller, Trump says he'll fight Dems on all fronts
Criminal Law
President Donald Trump declared Wednesday that he and his administration will battle House Democrats on all legal fronts after the special counsel's Russia report, refusing to cooperate with subpoenas and appealing to the Supreme Court if Congress tries to impeach him.

Trump, seething as Democrats ramp up their probes after Robert Mueller's Russia investigation, said he "thought after two years we'd be finished with it."

"I say it's enough," Trump told reporters on the White House's lawn as he left for an event in Atlanta, accusing the Democrats of using investigations for their electoral advantage in 2020.

"The only way they can luck out is by constantly going after me on nonsense. But they should be really focused on legislation, not the things ... this has been litigated, just so you understand, this has been litigated for the last two years, almost since I got into office."

Trump said his administration would be "fighting all the subpoenas."

One congressional subpoena the administration is expected to resist calls for an appearance by Don McGahn, the former White House counsel who cooperated with Mueller. And the White House is pushing back on other fronts, including House Democratic efforts to obtain Trump's tax returns and his business' financial records.

But Trump's strategy for fighting impeachment at the Supreme Court could run into a roadblock: The high court itself said in 1993 that the framers of the U.S. Constitution didn't intend for the courts to have the power to review impeachment proceedings. The Supreme Court ruled that impeachment and removal from office is Congress' duty alone.
Related listings
Six people appeared in a New Zealand court Monday on charges they illegally redistributed the video a gunman livestreamed as he shot worshippers at two mosques last month.Christchurch District Court Judge Stephen O'Driscoll denied bail to busin...

The American Civil Liberties Union of Maine started making its case in federal court on Monday against the ban on medication-assisted treatment in county jail amid the opioid crisis.Democratic Gov. Janet Mills recently lifted the Maine Department of ...

to her election challenge of President Paul Kagame, as judges said the prosecution failed to provide proof of insurrection and forgery.Diane Rwigara's case has drawn global attention as Kagame again faces pressure to give more space to critics ...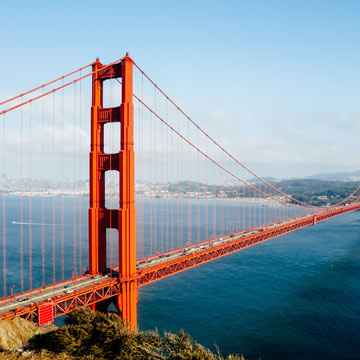 Is Now the Time to Really Call a Special Education Lawyer?
IDEA, FAPE, CHILD FIND and IEPs: The Individuals with Disabilities Education Act (IDEA) guarantees all children with disabilities to a free appropriate public education (FAPE). FAPE starts with a school's responsibility to identify that a child has a disability (Child Find) and create an Individualized Education Program (IEP) to suit the needs of the child. Parents need to be persistent, dedicated and above all else aware of the many services and accommodations that their child is entitled to under the law. As early as this point within your child's special education, many parents will often find themselves in the situation asking, "is now the time to really call a special education lawyer?" Here are a few things to consider when asking yourself that question.
Business News