Kim Dotcom fights US extradition in New Zealand's top court
Family Law
Internet entrepreneur Kim Dotcom and three of his former colleagues on Monday took their fight against being extradited to the U.S. to New Zealand's top court.

The Supreme Court began hearing arguments in the seven-year-old case after Dotcom and the others lost several previous court rulings.

But even if the men lose their latest appeal, they have legal options which could keep their case alive in the New Zealand court system and delay any extradition for several more years.

U.S. authorities in 2012 shut down Dotcom's file-sharing website Megaupload and filed charges of conspiracy, racketeering and money laundering. If found guilty, the men could face decades in prison.

Megaupload was once one of the internet's most popular sites. U.S. prosecutors say it raked in at least $175 million, mainly from people using it to illegally download songs, television shows and movies.

Ira Rothken, one of Dotcom's lawyers, said in an interview that if anyone did something illegal in relation to Megaupload, it was the users.

"This case is all about trying to hold Megaupload and Kim Dotcom and the others responsible for the acts of users," Rothken said. "And we're saying you can't do that. You can't do that in the United States and you can't do that in New Zealand."

The Supreme Court has scheduled five days to hear the appeal. After that, it could take them several months to issue their decision.

Should the Supreme Court uphold the earlier court rulings and find the men are eligible for extradition, then New Zealand's Justice Minister Andrew Little would need to make the final decision on whether the extraditions should proceed. And Little's decision could also be appealed in the courts.

Dotcom, who was arrested in 2012 during a dramatic police raid on his mansion and incarcerated for a month, was released on bail more than seven years ago.

In addition to Dotcom, who founded Megaupload and was its biggest shareholder, the U.S. is also seeking to extradite former Megaupload officers Mathias Ortmann, Bram van der Kolk and Finn Batato. The indictment was filed in the U.S. District Court in eastern Virginia.

Dotcom did not attend Monday's hearing, although the other three men did. Rothken said Dotcom was at his home in Queenstown and was being kept informed of developments.
Related listings
Veteran Alabama law enforcement officer Mark Pettway grew up in a black neighborhood called "Dynamite Hill" because the Ku Klux Klan bombed so many houses there in the 1950s and '60s.Now, after becoming the first black person electe...

The Supreme Court is siding with the Trump administration to block the questioning of Commerce Secretary Wilbur Ross about his decision to add a citizenship question to the 2020 census.The unsigned order Monday overrides lower federal courts in New Y...

In 2016, Kentucky's Administrative Office of the Courts was looking for office space for newly-elected Supreme Court Justice Sam Wright. They got two offers: One would cost more than $59,000 a year and require extensive renovations. The other space w...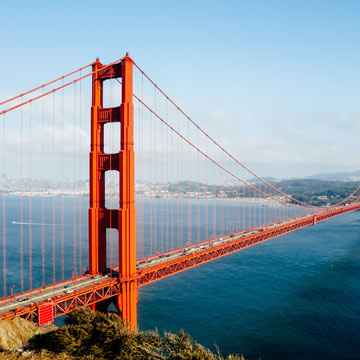 Is Now the Time to Really Call a Special Education Lawyer?
IDEA, FAPE, CHILD FIND and IEPs: The Individuals with Disabilities Education Act (IDEA) guarantees all children with disabilities to a free appropriate public education (FAPE). FAPE starts with a school's responsibility to identify that a child has a disability (Child Find) and create an Individualized Education Program (IEP) to suit the needs of the child. Parents need to be persistent, dedicated and above all else aware of the many services and accommodations that their child is entitled to under the law. As early as this point within your child's special education, many parents will often find themselves in the situation asking, "is now the time to really call a special education lawyer?" Here are a few things to consider when asking yourself that question.