Indonesia court sentences cleric behind attacks to death
International
Radical cleric Aman Abdurrahman was sentenced to death by an Indonesian court Friday for ordering Islamic State group-affiliated militants to carry out attacks including the January 2016 suicide bombing at a Starbucks in Jakarta.

Abdurrahman, who police and prosecutors say is a key ideologue for IS militants in the world's largest Muslim nation, kneeled and kissed the floor as the panel of five judges announced the sentence while counterterrorism officers guarding him uttered "praise be to God."

Several hundred paramilitary and counterterrorism police secured the Jakarta court where the trial took place. Fears of attacks have been elevated in Indonesia after suicide bombings in the country's second-largest city, Surabaya, last month that were carried out by families including their young children. Police say the leader of those bombers was part of the network of militants inspired by Abdurrahman.

During the trial, prosecutors said Abdurrahman's instructions from prison, where he was serving a terrorism-related sentence, resulted in several attacks in Indonesia in 2016 and 2017.

They included the Starbucks attack in the capital that killed four civilians and four militants, an attack on a bus terminal in Jakarta that killed three police officers and an attack on a church in Kalimantan that killed a 2-year-old girl. Several other children suffered serious burns from the Kalimantan attack.

The defendant's "speeches, teachings and instructions have inspired his group and followers to commit criminal acts of terrorism in Indonesia," said presiding Judge Ahmad Zaini.

The court said there was no reason for leniency. It gave defense lawyers seven days to consider lodging an appeal.

Abdurrahman has refused to recognize the authority of the court, part of his rejection of secular government in Indonesia and desire to replace it with Shariah law.
Related listings
Poland's Supreme Court has ruled against a businessman who refused to print posters for an LGBT business group because he did not want to "promote" the gay rights movement. The country's top court said it was upholding the ruling of a lower court. Th...

Egypt's chief prosecutor has referred 28 people to a criminal court on charges including forming an illegal group aiming to topple the government.Sunday's statement by prosecutor Nabil Sadek says the suspects face an array of additional charges, incl...

Romania's top court on Wednesday told the country's president to fire the chief anti-corruption prosecutor, widely praised for her efforts to root out high-level graft, but a thorn in the side of some politicians.The move angered some Romanians. More...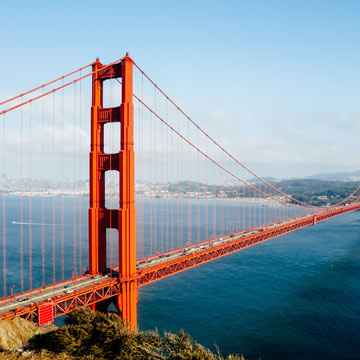 Is Now the Time to Really Call a Special Education Lawyer?
IDEA, FAPE, CHILD FIND and IEPs: The Individuals with Disabilities Education Act (IDEA) guarantees all children with disabilities to a free appropriate public education (FAPE). FAPE starts with a school's responsibility to identify that a child has a disability (Child Find) and create an Individualized Education Program (IEP) to suit the needs of the child. Parents need to be persistent, dedicated and above all else aware of the many services and accommodations that their child is entitled to under the law. As early as this point within your child's special education, many parents will often find themselves in the situation asking, "is now the time to really call a special education lawyer?" Here are a few things to consider when asking yourself that question.
Business News