Pennsylvania GOP take gerrymandering case to US high court
Legal Business
Pennsylvania's top Republican lawmakers asked the U.S. Supreme Court on Thursday to stop an order by the state's highest court in a gerrymandering case brought by Democrats that threw out the boundaries of its 18 congressional districts and ordered them redrawn within three weeks.

Republicans who control Pennsylvania's Legislature wrote that state Supreme Court justices unconstitutionally usurped the authority of lawmakers to create congressional districts and they asked the nation's high court to put the decision on hold while it considers their claims.

The 22-page argument acknowledged that "judicial activism" by a state supreme court is ordinarily beyond the U.S. Supreme Court's purview. But, it said, "the question of what does and does not constitute a 'legislative function' under the Elections Clause is a question of federal, not state, law, and this Court is the arbiter of that distinction."

Justice Samuel Alito, who handles emergency appeals from Pennsylvania, could ask the registered Democratic voters on the other side of the case to respond. Alito could act on his own, though the full court generally gets involved in cases involving elections. An order could come in a matter of days, although there is no deadline for the justices to act.

Pennsylvania's congressional districts are criticized as among the nation's most gerrymandered. Its case is happening amid a national tide of gerrymandering cases from various states, including some already under consideration by the U.S. Supreme Court.

Election law scholars call the Republicans' request for the U.S. Supreme Court's intervention a long shot.

They say they know of no other state court decision throwing out a congressional map because of partisan gerrymandering, and the nation's high court has never struck down an electoral map as a partisan gerrymander.
Related listings
Legal Business

12/21/2017

Three backers of Catalonia's independence sought Thursday to get released from jail for their role in the region's push to break from Spain, which triggered the country's worst political crisis in decades.Former Catalan interior minister, Joaquim For...

Legal Business

11/28/2017

The Supreme Court on Monday rejected hearing a case that challenges the use of Confederate imagery in the Mississippi state flag.Carlos Moore, an African-American attorney from Mississippi, argued that the flag represents "an official endorsement of ...

Legal Business

11/24/2017

A court deferred ruling Thursday in a case that has exposed a rift within Germany's secretive Albrecht family, owners of the discount supermarket chain Aldi.The dispute centers on the control over Aldi Nord, which operates in northern Germany and at ...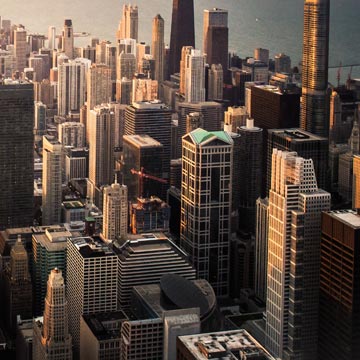 New Rochelle, New York Personal Injury Lawyers
If you or a loved one has been injured in an accident, contact Kommer, Bave & Ollman, LLP, in New Rochelle, New York, immediately. We can answer all your questions and work with you to determine if you have the grounds for a personal injury lawsuit. The attorneys at our firm are determined to resolve even the most difficult of cases. We will work closely with you to determine the best course of action to get your claim or case resolved in the most efficient way possible. We will fight for your right to compensation! No one should have to suffer a financial burden from the result of another person's carelessness. The attorneys at Kommer, Bave & Ollman, LLP will aggressively fight to ensure that justice is served on your behalf.