Mixed rulings for Republicans from Kentucky Supreme Court
Civil Rights
In a pair of mixed rulings for Kentucky Republicans, the state Supreme Court on Thursday struck down a law requiring a panel of doctors to review medical malpractice cases before they go to court while upholding the state's law banning mandatory union dues for most employees.

Republicans celebrated when Gov. Matt Bevin signed both laws, made possible only after the GOP won control of the state House of Representatives in 2016 for the first time in nearly 100 years. Bevin has credited the union dues law, known as right-to-work, with boosting record levels of business investment in Kentucky. But the medical review panel law has been criticized for clogging the state's court system.

The medical review law gives a panel of doctors nine months to review medical malpractice lawsuits and issue an opinion about whether they are frivolous. A review of court records in August of this year by the Courier Journal found that in the first year the law was in effect, 11 percent of the 531 malpractice lawsuits filed had been assigned to a panel. Of those, findings had been issued in 3 percent.

The state legislature passed the law in 2017. Tonya Claycomb sued on behalf of her child, Ezra, who was born with severe brain damage and cerebral palsy she says was caused by medical malpractice. She argued the bill delayed her access to the courts, citing section 14 of the Kentucky Constitution. It says all courts shall be open and every person will have access "without ... delay."

Lawyers for Gov. Bevin argued the law is helpful because it gets the two sides talking before a lawsuit is filed, which could lead to an agreement to settle the case outside of court. They also pointed out the state has other laws that limit access to the courts, including requiring heirs to wait at least six months before suing the executor of an estate.
Related listings
When a 10-year-old Wisconsin girl was charged with homicide this week in the death of an infant, it was a rare — but not unprecedented — case of adult charges being filed against someone so young.The girl told investigators she panicked a...

Six countries from the Americas say they are asking the International Criminal Court to investigate Venezuela's government for alleged crimes against humanity. It's the first time that member countries have referred another country to the Netherlands...

Senate Majority Leader Mitch McConnell is telling evangelical activists the Senate will "plow right through" and move to confirm Judge Brett Kavanaugh to the Supreme Court.McConnell told the annual Values Voter conference Friday "in the very near fut...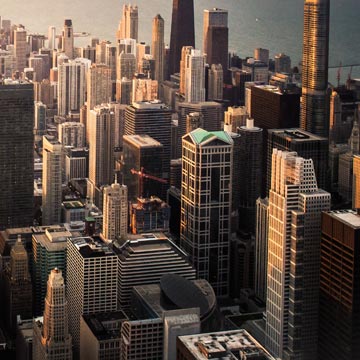 New Rochelle, New York Personal Injury Lawyers
If you or a loved one has been injured in an accident, contact Kommer, Bave & Ollman, LLP, in New Rochelle, New York, immediately. We can answer all your questions and work with you to determine if you have the grounds for a personal injury lawsuit. The attorneys at our firm are determined to resolve even the most difficult of cases. We will work closely with you to determine the best course of action to get your claim or case resolved in the most efficient way possible. We will fight for your right to compensation! No one should have to suffer a financial burden from the result of another person's carelessness. The attorneys at Kommer, Bave & Ollman, LLP will aggressively fight to ensure that justice is served on your behalf.