Australian man loses bullying-by-breaking wind court case
Legal Business News
An Australian appeals court on Friday dismissed a bullying case brought by an engineer who accused his former supervisor of repeatedly breaking wind toward him.

The Victoria state Court of Appeal upheld a Supreme Court judge's ruling that even if engineer David Hingst's allegations were true, flatulence did not necessarily constitute bullying.

Hingst said he would take his case to the High Court, Australia's final court of appeal. The 56-year-old is seeking 1.8 million Australian dollars ($1.3 million) damages from his former Melbourne employer, Construction Engineering.

Hingst testified that he had moved out of a communal office space to avoid supervisor Greg Short's flatulence.

Hingst told the court that Short would then enter Hingst's small, windowless office several times a day and break wind.

Hingst "alleged that Mr. Short would regularly break wind on him or at him, Mr. Short thinking this to be funny," the two appeal court judges wrote in their ruling.

Hingst said he would spray Short with deodorant and called his supervisor "Mr. Stinky."

"He would fart behind me and walk away. He would do this five or six times a day," Hingst said outside court.

Short told the court he did not recall breaking wind in Hingst's office, "but I may have done it once or twice."

Hingst also accused Short of being abusive over the phone, using profane language and taunting him.

The appeal judges found Hingst "put the issue of Mr. Short's flatulence to the forefront" of his bullying case, arguing that "flatulence constituted assaults."

The court found that Short did not bully or harass Hingst. Hingst had failed to establish that Construction Engineering had been negligent.
Related listings
Legal Business News

03/18/2019

The Supreme Court on Monday agreed to consider Virginia's plea to reinstate the life-without-parole sentence of a man who as a teenager participated in sniper shootings that terrorized the Washington, D.C., region in 2002.The justices said they...

Legal Business News

02/26/2019

The Arizona Supreme Court on Monday upheld a car rental tax surcharge that's imposed in Maricopa County to pay for building a professional football stadium and other sports and recreational facilities, marking the second time an appeals court h...

Legal Business News

02/13/2019

A former West Virginia Supreme Court justice who had a $32,000 blue suede couch in his office and was at the center of an impeachment scandal is due in federal court for sentencing for using his job for his own benefit.Allen Loughry is scheduled to b...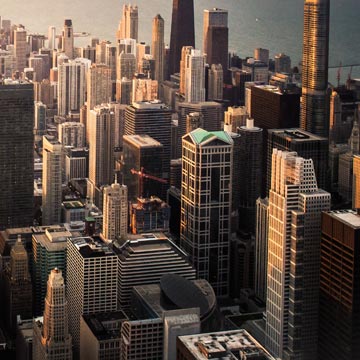 New Rochelle, New York Personal Injury Lawyers
If you or a loved one has been injured in an accident, contact Kommer, Bave & Ollman, LLP, in New Rochelle, New York, immediately. We can answer all your questions and work with you to determine if you have the grounds for a personal injury lawsuit. The attorneys at our firm are determined to resolve even the most difficult of cases. We will work closely with you to determine the best course of action to get your claim or case resolved in the most efficient way possible. We will fight for your right to compensation! No one should have to suffer a financial burden from the result of another person's carelessness. The attorneys at Kommer, Bave & Ollman, LLP will aggressively fight to ensure that justice is served on your behalf.