Missouri court lets redistricting initiative go to voters
Legal Business News
A Missouri appeals court panel cleared the way Friday for voters to decide a November ballot initiative that could shake up of the state Legislature by requiring districts to be drawn to achieve "partisan fairness" and imposing new lobbying limits.

The ruling overturned a decision issued a week ago by a state judge who said the so-called Clean Missouri initiative violated the state constitution by addressing multiple topics.

The Western District appeals panel disagreed, ruling that the "multiple provisions all relate to a single central purpose: regulating the legislature to limit the influence of partisan or other special interests."

Republican-aligned attorneys for those opposing the measure said they would appeal to the state Supreme Court. But time is running short. Missouri law sets a Tuesday deadline to make changes to the Nov. 6. ballot. The state's high court previously turned down a chance to hear the case in place of the appeals panel.

As it stands, the measure would appear on the ballot as Constitutional Amendment 1.

"We hope this brings an end to it and that the people can vote in November on whether they want to adopt these changes," said attorney Chuck Hatfield, who represents Clean Missouri.

The initiative has been opposed in court by the president of the Missouri Chamber of Commerce and Industry and a Republican voter who was represented by the law firm of Missouri Republican Party Chairman Todd Graves.
Related listings
Legal Business News

09/22/2018

White House aides and congressional allies worked all week to keep President Donald Trump from unloading on the woman who has accused Supreme Court nominee Brett Kavanaugh of sexual misconduct.But as Kavanaugh's nomination hung in the balance, Trump ...

Legal Business News

09/14/2018

The United States is pledging to use "any means necessary" to protect American citizens and allies from International Criminal Court prosecution. President Donald Trump's national security adviser, John Bolton, says the court is "illegitimate" a...

Legal Business News

09/08/2018

Students accused of sexual misconduct at public universities have the right to cross-examine accusers at disciplinary hearings, a federal appeals court said Friday in a sweeping decision that will extend to public schools in four states.The Universit...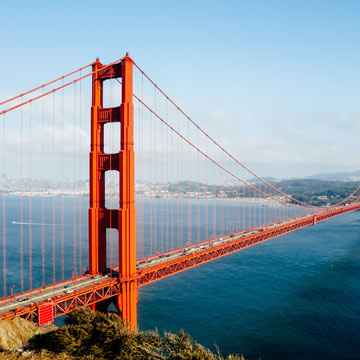 Is Now the Time to Really Call a Special Education Lawyer?
IDEA, FAPE, CHILD FIND and IEPs: The Individuals with Disabilities Education Act (IDEA) guarantees all children with disabilities to a free appropriate public education (FAPE). FAPE starts with a school's responsibility to identify that a child has a disability (Child Find) and create an Individualized Education Program (IEP) to suit the needs of the child. Parents need to be persistent, dedicated and above all else aware of the many services and accommodations that their child is entitled to under the law. As early as this point within your child's special education, many parents will often find themselves in the situation asking, "is now the time to really call a special education lawyer?" Here are a few things to consider when asking yourself that question.