Supreme Court hopeful had DWI charge in 2009
Legal Outlook
A candidate for the North Carolina Supreme Court pleaded guilty more than nine years ago to trespassing and driving while impaired.

The Charlotte Observer reports Republican Chris Anglin was stopped by police in Greensboro in January 2009 and charged after he registered a blood-alcohol level of 0.14, nearly twice the legal limit. The following September, he pleaded guilty.

That December, Anglin was charged with attempted breaking and entering and pleaded guilty to second-degree trespassing. On Wednesday, he attributed both cases to struggles with alcohol in his 20s.

Both incidents happened while Anglin was a student at Elon University School of Law. He said that in 2010, he sought help for his drinking problem with a lawyer-assistance program. He said he's since gotten sober.

Anglin criticized N.C. Republican Party Executive Director Dallas Woodhouse for emailing Anglin's arrest records to a listserv the GOP maintains. Anglin has feuded with the GOP since he switched party affiliation and entered the Supreme Court race.

Woodhouse has previously said Anglin "will be treated like the enemy he is," and Anglin said the GOP is acting desperate "by sending something out that occurred almost a decade ago."

Republicans have described Anglin as a Democratic plant in the race and Woodhouse said as much Wednesday, writing that "Democrats had one of their own with a very questionable background pretend to be a Republican, so they could try and fool the voters."

Republican legislators responded earlier this summer to Anglin's campaign by passing a law, which was later overturned as unconstitutional, that would have banned Anglin from listing his Republican Party on the ballot even though his opponents could list their parties.

Anglin is one of three candidates seeking a place on the court. The other candidates are Barbara Jackson, a Republican who's seeking re-election, and Anita Earls, a Democrat and longtime civil rights lawyer.
Related listings
Lawyers for the two men charged in the Northern California warehouse fire that killed 36 people said Friday they are now preparing for a trial where they will try to shift blame for the blaze from their clients to others, including the building's own...

Maine's high court is weighing whether to allow the LePage administration to continue to block federal funding for voter-approved Medicaid expansion. Justices on Wednesday heard the administration's arguments against a court order r...

President Donald Trump is promising to select a "great" Supreme Court nominee to fill the vacancy of retiring Justice Anthony KennedyThe president said Tuesday at a "Salute to Service" dinner in West Virginia that he "hit a home run" with Justice Nei...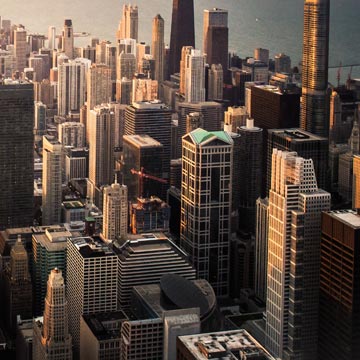 New Rochelle, New York Personal Injury Lawyers
If you or a loved one has been injured in an accident, contact Kommer, Bave & Ollman, LLP, in New Rochelle, New York, immediately. We can answer all your questions and work with you to determine if you have the grounds for a personal injury lawsuit. The attorneys at our firm are determined to resolve even the most difficult of cases. We will work closely with you to determine the best course of action to get your claim or case resolved in the most efficient way possible. We will fight for your right to compensation! No one should have to suffer a financial burden from the result of another person's carelessness. The attorneys at Kommer, Bave & Ollman, LLP will aggressively fight to ensure that justice is served on your behalf.