Sylkatis Law
Class Action
A lawsuit that accuses Evansville police officers of violating three teenagers' constitutional rights by coercing confessions in the killing of a homeless man can proceed to trial, a federal appeals court has ruled.

A panel of the 7th U.S. Circuit Court of Appeals agreed there's enough evidence that officers deliberately coerced confessions from siblings William and Deadra Hurt in the death of 54-year-old Marcus Golike to warrant a civil trial.

"False confessions are a real problem ...," the judges wrote in their opinion, which describes the issue of whether police tactics are enough to make confessions involuntary "the ultimate legal question," The Evansville Courier & Press reported .

The suit filed in 2014 on behalf of William, Deadra and Andrea Hurt and their mother, Debbie Hurt, accuses detectives of threatening the teenagers, feeding them facts to coerce confessions and then ignoring evidence disproving those statements, and even manufacturing some evidence.

William Hurt was 18, Deadra Hurt 19 and Andrea Hurt 16 at the time of their arrests in the June 2012 killing of Golike, who was beaten, strangled and dumped in the Ohio River. Another teenager who was also arrested is not a party to the suit.

All charges in the case were ultimately dismissed against everyone but William Hurt, who refused a plea deal. A jury acquitted him of murder in February 2013.

Police began focusing on the teenagers after learning that Golike had visited the Hurt family before his death.

The suit's defendants include the city of Evansville, its police department, four city police detectives and their three supervisors at the time, one of whom is now deceased. The suit also names two Kentucky State Police detectives who were involved because Golike's body was found in their jurisdiction.

"At this juncture, the court has to take the facts in the light most favorable to the plaintiff, and then there is an issue for a jury or a judge to decide," said Keith Vonderahe, who's one of several attorneys representing the Evansville officers.
Related listings
Sports doctor Larry Nassar's return to court to face another prison sentence for molesting gymnasts could unfold much the same as a hearing last week in another Michigan county.Judge Janice Cunningham has set aside several days for roughly 60 people ...

In a case that pits freedom of expression and equality against public decency, three women are challenging a New Hampshire city ordinance prohibiting public nudity and taking it to the state's highest court.Heidi Lilley, Kia Sinclair and Ginger Pierr...

Several leading community groups filed a class-action lawsuit against the city of Chicago Wednesday in a bid to bypass or even scuttle a draft agreement between the city and the U.S. Department of Justice that seeks to reform the nation's second larg...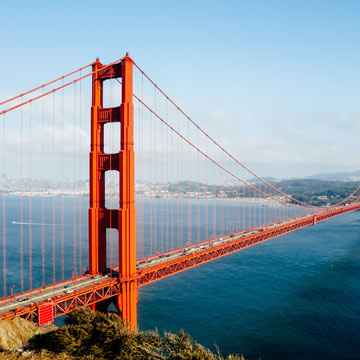 Is Now the Time to Really Call a Special Education Lawyer?
IDEA, FAPE, CHILD FIND and IEPs: The Individuals with Disabilities Education Act (IDEA) guarantees all children with disabilities to a free appropriate public education (FAPE). FAPE starts with a school's responsibility to identify that a child has a disability (Child Find) and create an Individualized Education Program (IEP) to suit the needs of the child. Parents need to be persistent, dedicated and above all else aware of the many services and accommodations that their child is entitled to under the law. As early as this point within your child's special education, many parents will often find themselves in the situation asking, "is now the time to really call a special education lawyer?" Here are a few things to consider when asking yourself that question.
Business News