Trump, GOP states ask appeals court to kill 'Obamacare'
Consumer Rights
Taking a harder line on health care, the Trump administration joined a coalition of Republican-led states Wednesday in asking a federal appeals court to entirely overturn former President Barack Obama's signature health care law — a decision that could leave millions uninsured.

Congress rendered the Affordable Care Act completely unconstitutional in 2017 by eliminating an unpopular tax penalty for not having insurance, the administration and GOP states told the court.

The "Obamacare" opponents hope to persuade the 5th U.S. Circuit Court of Appeals in New Orleans to uphold U.S. District Court Judge Reed O'Connor's ruling late last year striking down the law.

If the ruling is allowed to stand, more than 20 million Americans would be at risk of losing their health insurance, re-igniting a winning political issue for Democrats heading into the 2020 elections. President Donald Trump, who never produced a health insurance plan to replace "Obamacare," is now promising one after the elections.

The Trump administration acknowledged it had changed positions in the case. Early on, the administration argued that only certain key parts of the ACA, such as protections for people with pre-existing medical conditions, should be invalidated. But it said other important provisions such as Medicaid expansion, subsidies for premiums and health insurance markets could continue to stand.

Wednesday, the administration said it had reconsidered in light of O'Connor's ruling. "The remaining provisions of the ACA should not be allowed to remain in effect — again, even if the government might support some individual positions as a policy matter," the administration wrote in its court filing.

The Justice Department's legal brief also seemed to be trying to carve out some exceptions. For example, the administration said the ACA's anti-fraud provisions should remain in effect.
Related listings
Consumer Rights

07/11/2018

A Hawaii appeals court ruling that a bed and breakfast discriminated by denying a room to two women because they're gay will stand after the state's high court declined to take up the case.Aloha Bed & Breakfast owner Phyllis Young had argued she ...

Consumer Rights

03/16/2018

Lawyers for the state of Arkansas argued Friday that the state prison director has long had the power to determine a death row inmate's sanity and that now isn't the time to change the way it moves the prisoners closer to their executions.The argumen...

Consumer Rights

02/03/2018

The International Court of Justice laid down definitive maritime boundaries Friday between Costa Rica and Nicaragua in the Caribbean Sea and Pacific Ocean and a small land boundary in a remote, disputed wetland.As part of the complex ruling, the Unit...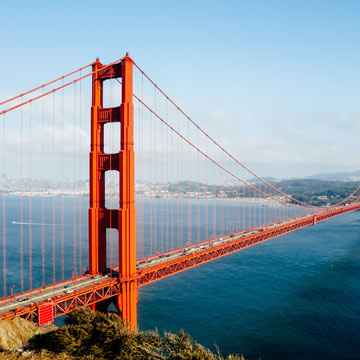 Is Now the Time to Really Call a Special Education Lawyer?
IDEA, FAPE, CHILD FIND and IEPs: The Individuals with Disabilities Education Act (IDEA) guarantees all children with disabilities to a free appropriate public education (FAPE). FAPE starts with a school's responsibility to identify that a child has a disability (Child Find) and create an Individualized Education Program (IEP) to suit the needs of the child. Parents need to be persistent, dedicated and above all else aware of the many services and accommodations that their child is entitled to under the law. As early as this point within your child's special education, many parents will often find themselves in the situation asking, "is now the time to really call a special education lawyer?" Here are a few things to consider when asking yourself that question.