High court lets military implement transgender restrictions
Court Watch
The Trump administration can go ahead with its plan to restrict military service by transgender men and women while court challenges continue, the Supreme Court said Tuesday.

The high court split 5-4 in allowing the plan to take effect, with the court's five conservatives greenlighting it and its four liberal members saying they would not have. The order from the court was brief and procedural, with no elaboration from the justices.

As a result of the court's decision, the Pentagon can implement a policy so that people who have changed their gender will no longer be allowed to enlist in the military. The policy also says transgender people who are in the military must serve as a member of their biological gender unless they began a gender transition under less restrictive Obama administration rules.

The Trump administration has sought for more than a year to change the Obama-era rules and had urged the justices to take up cases about its transgender troop policy immediately, but the court declined for now.

Those cases will continue to move through lower courts and could eventually reach the Supreme Court again. The fact that five justices were willing to allow the policy to take effect for now, however, makes it more likely the Trump administration's policy will ultimately be upheld.

Justice Department spokeswoman Kerri Kupec said the department was pleased with the court's decision.

"The Department of Defense has the authority to create and implement personnel policies it has determined are necessary to best defend our nation," she said, adding that lower court rulings had forced the military to "maintain a prior policy that poses a risk to military effectiveness and lethality."

Groups that sued over the Trump administration's policy said they ultimately hoped to win their lawsuits against the policy. Jennifer Levi, an attorney for GLBTQ Legal Advocates & Defenders, said in a statement that the "Trump administration's cruel obsession with ridding our military of dedicated and capable service members because they happen to be transgender defies reason and cannot survive legal review."

Until a few years ago service members could be discharged from the military for being transgender. That changed under the Obama administration. The military announced in 2016 that transgender people already serving in the military would be allowed to serve openly. And the military set July 1, 2017, as the date when transgender individuals would be allowed to enlist.
Related listings
The Supreme Court said Tuesday it will take up its first gun rights case in nine years, a challenge to New York City's prohibition on carrying a licensed, locked and unloaded handgun outside the city limits.The court's decision to hear th...

Aasia Bibi, a Pakistani Christian acquitted of blasphemy, still lives the life of a prisoner, nearly three months after her release from death row, awaiting a final ruling on her fate.She spends her days in seclusion for fear of being targeted by ang...

Russian bobsledder Alexander Zubkov won a Moscow court ruling on Friday that could make it harder for the International Olympic Committee to recover his gold medals.The Russian flagbearer at the 2014 Sochi Olympics was stripped of his two gold medals...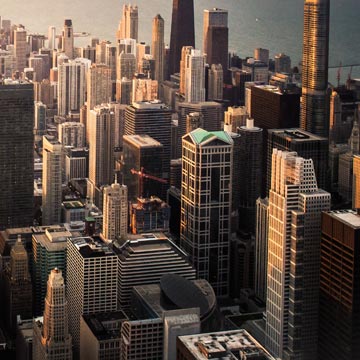 New Rochelle, New York Personal Injury Lawyers
If you or a loved one has been injured in an accident, contact Kommer, Bave & Ollman, LLP, in New Rochelle, New York, immediately. We can answer all your questions and work with you to determine if you have the grounds for a personal injury lawsuit. The attorneys at our firm are determined to resolve even the most difficult of cases. We will work closely with you to determine the best course of action to get your claim or case resolved in the most efficient way possible. We will fight for your right to compensation! No one should have to suffer a financial burden from the result of another person's carelessness. The attorneys at Kommer, Bave & Ollman, LLP will aggressively fight to ensure that justice is served on your behalf.
Business News