Trump administration asks Supreme Court to allow asylum ban
Legal Outlook
The Trump administration is asking the Supreme Court to allow enforcement of a ban on asylum for any immigrants who illegally cross the U.S.-Mexico border.

Two federal courts have temporarily blocked the policy President Donald Trump announced in November in response to caravans of migrants that were approaching the border. Last week, the federal appeals court in San Francisco said the ban is inconsistent with federal law and an attempted end-run around Congress.

The administration said in court papers filed Tuesday that the nationwide order preventing the policy from taking effect "is deeply flawed" and should be lifted pending an appeal that could reach the high court.

Trump's proclamation is among measures that "are designed to channel asylum seekers to ports of entry, where their claims can be processed in an orderly manner; deter unlawful and dangerous border crossings; and reduce the backlog of meritless asylum claims," Solicitor General Noel Francisco wrote in his Supreme Court filing.

Lee Gelernt, an American Civil Liberties Union lawyer representing immigrant advocacy groups challenging the asylum policy, said, "The Trump administration is asking the Supreme Court to short-circuit the normal judicial process and reinstate a blatantly unlawful policy."

Justice Elena Kagan, who handles emergency appeals from California and other western states, called for a response from opponents of the asylum policy by midday Monday.

In the first court ruling on the issue, U.S. District Judge Jon Tigar said on Nov.19 that U.S. law allows immigrants to request asylum regardless of whether they entered the country legally.

The president "may not rewrite the immigration laws to impose a condition that Congress has expressly forbidden," the judge said in his order.

The ruling prompted Trump's criticism of Tigar as an "Obama judge" and led to an unusual public dispute between Trump and Chief Justice John Roberts, who rebuked the president with a statement defending the judiciary's independence.
Related listings
A candidate for the North Carolina Supreme Court pleaded guilty more than nine years ago to trespassing and driving while impaired.The Charlotte Observer reports Republican Chris Anglin was stopped by police in Greensboro in January 2009 and charged ...

Lawyers for the two men charged in the Northern California warehouse fire that killed 36 people said Friday they are now preparing for a trial where they will try to shift blame for the blaze from their clients to others, including the building's own...

Maine's high court is weighing whether to allow the LePage administration to continue to block federal funding for voter-approved Medicaid expansion. Justices on Wednesday heard the administration's arguments against a court order r...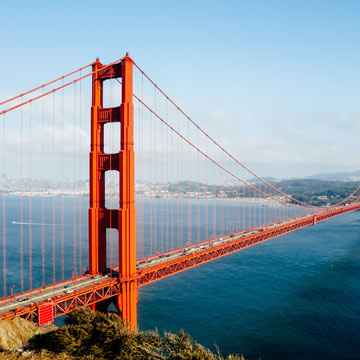 Is Now the Time to Really Call a Special Education Lawyer?
IDEA, FAPE, CHILD FIND and IEPs: The Individuals with Disabilities Education Act (IDEA) guarantees all children with disabilities to a free appropriate public education (FAPE). FAPE starts with a school's responsibility to identify that a child has a disability (Child Find) and create an Individualized Education Program (IEP) to suit the needs of the child. Parents need to be persistent, dedicated and above all else aware of the many services and accommodations that their child is entitled to under the law. As early as this point within your child's special education, many parents will often find themselves in the situation asking, "is now the time to really call a special education lawyer?" Here are a few things to consider when asking yourself that question.